Cut File Clean Up eCourse
Are you ready to conquer your Cricut & Silhouette cut file clutter?
With Cut File Clean Up, you'll have a system in place so you can spend more time crafting!

I've created this cut file organizing system that will allow you to not only access your files more quickly and easily, but you'll know exactly where they came from and what type of license you have for them.

In Cut File Clean Up, I'll personally walk you through...

Decluttering your files

 

before organizing them—no need to organize files you'll never use!
Unzipping your files

 

properly
Renaming your files so they are

 

easily searchable
Using my pre-built

 

Magic File

 

folders to organize your files by theme
...and so much more!
You'll receive...
An instructional video—I'll be right there talking to you through each step of the process!
A printable version of the slides in the video for taking notes
My pre-built

 

Magic File

 

folder system—I can't wait for you too see this!
A helpful Resource Key
A Quick Reference Guide of the Cut File Clean Up process
These resources alone are worth over $100!
As a BONUS, I'm including 12 commercial use cut files, plus a Cut File Resource Guide featuring links to some of the best places to download and purchase cut files—a BONUS value of $55!
You can purchase my course here in my shop and it is accessed through Teachable. Once purchased, you'll receive an email to sign in and get organizing!
Customer Reviews
Write a Review
Ask a Question
05/27/2022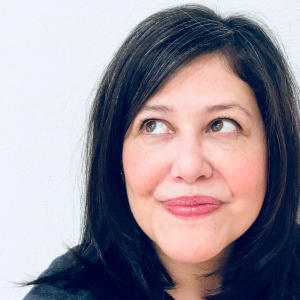 J
Julie

United States
Saved me so much time!!!
I'm so thankful I purchased this class via Angie Holden's mention of it on her YouTube Channel. Luckily, I had not yet begun amassing a collection of SVGs. Taking this course got me organized from the start so I can find exactly what I'm looking for when I need it--the Magic File folder system is EVERYTHING!!!
04/04/2022
Crystal V.

Canada
Super simple and easy to follow
Glad I took it! Now I can organize my files much better! :)
03/26/2022
Dianne D.

United States
03/25/2022
Anonymous

United States
Cut file clean up eCourse
Actually, I am afraid of all the steps to get it done, so I haven't tried it yet. I have a ton of Svg and not sure how or where to start. Hopefully I will lock myself in the craft area and plan on figuring it out in a full day. I love the organization of it all.
03/24/2022
Hattie S.

United States
Lifesaver!
I was having the hardest time coming up with a system to keep my files organized and keeping up with licenses. This was totally worth the money spent! I love this system and will continue to use it!
03/24/2022
Becky C.

United States
Great Idea and just what I needed
I love this idea of how to organize my cut files, as well as the idea of doing it a little bit at a time. I am working hard to make sure I do all new purchases this way and slowly organizing my files. Probably the best thing was to remind me I had no need for all the different type files!
03/23/2022
Dawn W.

United States
Cut File Clean Up
Purchased this program and am so glad I did. With all the files I'm downloading for free or purchasing I was in a mess. I can now easily place them in a spot that I can find them and know exactly where I got them and what I can use them for. I'm glad I got it early in my craft journey. It would have taken me forever to sort them out later.
03/23/2022
Lori W.

United States
Great class. Concise thank you so much
03/23/2022
Anonymous

United States
Perfect SVG Organization
I love this program! Wish I had it when I first started downloading svgs. It is taking me a while to move things into the proper category, but I know going forward I will be able to find what I need. Learned what to download and what I don't need.
03/23/2022
Lisa Y.

Canada
Pretty good
I kinda thought it would be a bit automatically sorted. It is manual and makes you think for sure about getting rid of files you don't need.for example, I am Canadian and do not need 100 Fourth of July svgs so I kept a few of the best only.
03/23/2022
Anonymous

United States
Cut File Clean Up Course - very helpful
Let me first say that the course was very helpful. However, I had several technical difficulties that no one could figure out. I will say the Cori kept on top of it until we got it resolved. To date, I don't know what happened but I am glad I was able to get into the course. I've been able to get into it gain, so the issue has be completely resolved. It was just what I was looking for. Thank you Cori, for this hard work.
03/23/2022
Christy r.

United States
So easy to learn and such a big help
I love this. It's made my life so much easier. I'm new to the cricut and cut file world so I was freaking out and now I can easily see what I have and use all the cute stuff I find. Thank u so much for this course
07/04/2021
Patricia O.

United States
Class is a must have
This class with the files given is a must have for anyone who gets SVG files from a variety of sources. I use a Cricut and sublimation so I made two copies of the files and made one SVG and one for PNG files. It's going to take me a long time to get everything sorted but at least I feel like I have a chance to do it now.
07/04/2021
Anonymous

United States
cut file clean up
haven't been brave enough to tackle it yet, but sure hope it helps organize the mess of all the downloads I've done for my SVGs :)
06/13/2021
Anonymous

United States
Great information
The ecourse was helpful. I am so far behind, I wish I would have started this from the beginning but I love the sheets that were included to go back and look at for naming, very helpful!
05/10/2021
Gloria B.

United States
Overwhelmed
I'm still a little overwhelmed trying to learn out to use it. Still trying to get my files organized first. I'm so new to this world, it's hard to stay focused on learning this, and still trying to understand my Cricut world. I'm sure if I can just take a day to finish each task I am going to love feeling organized