Hey, Let's Make Stuff
Cut File Clean Up eCourse
Regular price
$37.00
Sale price
$159.00
Unit price
per
Are you ready to conquer your Cricut & Silhouette cut file clutter?
With Cut File Clean Up, you'll have a system in place so you can spend more time crafting!

I've created this cut file organizing system that will allow you to not only access your files more quickly and easily, but you'll know exactly where they came from and what type of license you have for them.

In Cut File Clean Up, I'll personally walk you through...

Decluttering your files

 

before organizing them—no need to organize files you'll never use!
Unzipping your files

 

properly
Renaming your files so they are

 

easily searchable
Using my pre-built

 

Magic File

 

folders to organize your files by theme
...and so much more!
You'll receive...
An instructional video—I'll be right there talking to you through each step of the process!
A printable version of the slides in the video for taking notes
My pre-built

 

Magic File

 

folder system—I can't wait for you too see this!
A helpful Resource Key
A Quick Reference Guide of the Cut File Clean Up process
These resources alone are worth over $100!
As a BONUS, I'm including 12 commercial use cut files, plus a Cut File Resource Guide featuring links to some of the best places to download and purchase cut files—a BONUS value of $55!
You can purchase my course here in my shop and it is accessed through Teachable. Once purchased, you'll receive an email to sign in and get organizing!
---
Customer Reviews
07/04/2021
Patricia O.

United States
Class is a must have
This class with the files given is a must have for anyone who gets SVG files from a variety of sources. I use a Cricut and sublimation so I made two copies of the files and made one SVG and one for PNG files. It's going to take me a long time to get everything sorted but at least I feel like I have a chance to do it now.
07/04/2021
Anonymous

United States
cut file clean up
haven't been brave enough to tackle it yet, but sure hope it helps organize the mess of all the downloads I've done for my SVGs :)
06/13/2021
Anonymous

United States
Great information
The ecourse was helpful. I am so far behind, I wish I would have started this from the beginning but I love the sheets that were included to go back and look at for naming, very helpful!
05/10/2021
Gloria B.

United States
Overwhelmed
I'm still a little overwhelmed trying to learn out to use it. Still trying to get my files organized first. I'm so new to this world, it's hard to stay focused on learning this, and still trying to understand my Cricut world. I'm sure if I can just take a day to finish each task I am going to love feeling organized
05/07/2021
Wanda K.

United States
Cut file clean up
Great instructions. I love the organization. It's going to make finding patterns a breeze!
05/03/2021
Anonymous

United States
SVG Clean UP
This is an awesome mini course! Cori did a great job explaining this and she made it easy to get started! Thank you for helping a newbie! The price was also great! Thanks again Cori!
04/21/2021
Abigail C.

United States
Just what I needed!
I love organizing, but being new to the Cricut world I was at a bit of a loss as to how I should organize my SVG files. This course was simple and straightforward -- just what I needed to tidy up my files! (The "magic files" download alone is worth it's weight in gold!!) Thank you for the clarity!
04/20/2021
Anonymous

United States
Great organization system!
The course was short & sweet. Cori presents a terrific system for file organization that is easy to use & understand. It's so much better than what I've been doing. She includes a few freebies.
04/12/2021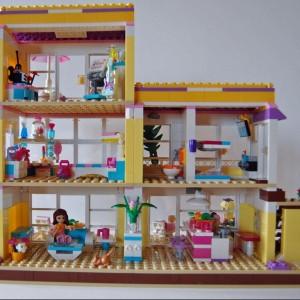 SM
Susan M.

United States
Making my crafting easier
Great! Video and written info laid out well and easy to understand and implement. Any new files I download, I immediately drop into the appropriate category after deleting the files extensions that I do not need. Prior to that I saved everything which was taking up space on my hard drive. I heeded your advise regarding the files I already had on my computer and am moving some daily into the new file system.
04/11/2021
Trudy S.

United States
Simplify Your 'SVG File System'
I love, Love, LOVE your system, Cori! It's my #1 highest rated purchase since I've started downloading SVG's. Since I began applying your new (to me) system to help organize my SVG's, I am now able to find things much more easily without having to sort and search through them or actually bumping into them accidentally as I sift through them. It's easily customizable and leaves me with a feeling I get after Spring Cleaning. Satisfaction and a sense of accomplishment. I have 47,018 Files, and 5,445 Folders, MANY still unzipped, that I'm whittling down. So, admittedly, it does require some time, but in the end the rewards are well worth it. Rome wasn't built in a day. I'm FAR from having all my ducks in a row yet, but I'm getting there, 3 steps forward, one step back. Now.... If only I could stop adding to my collections! LOL, that's not going to happen. It's a process in continual motion. Tip #1... When saving you zip files, Name the download as they are to appear as in your file system, along with the designer (in initials) and use code. It's something you won't have to rename once it's unzipped. Also, I never download my SVG's to my Download folder, but created an easily accessible folder I aptly titled "New SVGs" that I have on my desktop. I've also gotten in a habit of backing up each zipped file to an external drive after I open it. Thank You, Cori for simplifying my life!
04/10/2021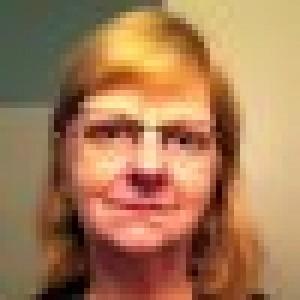 SM
sharon m.

Canada
Finally a way out of my file mess.
I to get a bit of help because file paths for some reason never clicked with me. I had to remove everything at one point and re-download it. Thank you for making it easy to do that. I think for me to make this the best system ever would have been an optional beginners course outlining a few basics about files and how they work on a computer. I am now happily on my way to working through all my svg's and otf's getting them named and properly filed. Your timing with this was PERFECT!!!
04/08/2021
Kim G.

United States
Awesome course
This is one of the best purchases I've ever made. It took me a bit of time to organize my files since I have a TON but now I can find things sooo much easier and faster! I can also quickly see what I can use in my business and what is personal use only. Thank you for a fantastic product!!
04/08/2021
Sue D.

United Kingdom
Excellent
I admit to being hesitant when I saw the sponsored advert on Facebook, but after fully checking and evaluating all that was offered I decided to take the plunge...excellent move, the mini course is extremely well written and informative, I have now spent time and organised my SVG files & more, which I must admit has left me feeling rather smug. All I can say is if your desktop files looked as mine did then I would highly recommend this course.
04/06/2021
Pam I.

United States
Really Helpful
The system Cori created is really easy and makes sense.
03/08/2021
Anonymous

United States
Great plan to get organized
Very easy to understand and achieve success with the course!
02/18/2021
Stephanie P.

United States
Makes Organizing Easy!
This course was just what I needed to push me to work on organizing my digital designs. Yes, it takes time, but I was so paralyzed by not knowing where to start before! By having a method clearly laid out, and topic folders already created, I didn't have to spend any time or energy on that and could just start making my cut file folders a more productive space.